Project type: Automation, PLC control programming
Purpose: Sending alarms sia SMS
What does the 'Alarms via SMS' feature mean and how does it work?

When a malfunction or alarm occurs in the (production) process, the PLC processes this alarm and then sends a telegram to the UMTS router.
The UMTS router will send an SMS to the specified mobile number. As a result, the operator receives a text message with important information about the malfunction occurring in the process.
Does this function seem interesting to you to apply in your own company?
Please feel free to contact BeLogic for more information.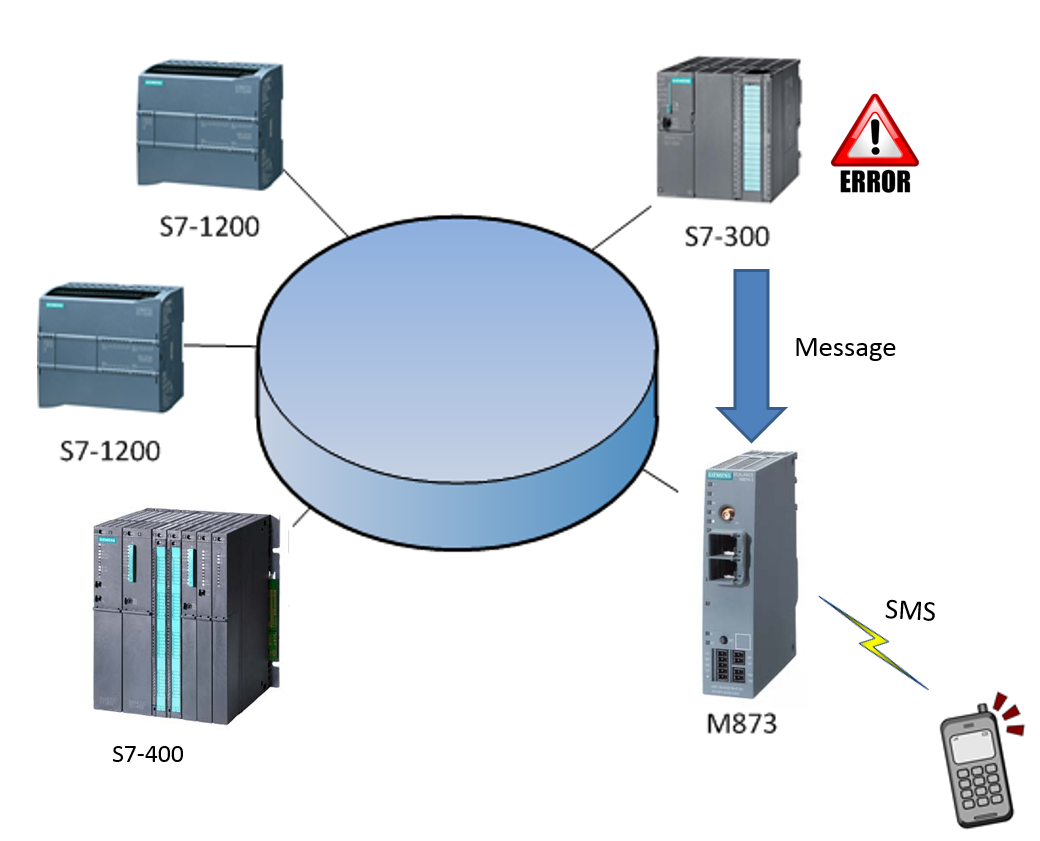 ABOUT BELOGIC
BeLogic is specialized in process automation and machine control for companies. Thanks to our long-standing experience and our flexible and fast service you can count on us.