Project type: drawing electrical schematics

Purpose: design reliable automation projects
Drawing Eplan
Designing and drawing electrical drawings in EPLAN P8.
BeLogic is more than a partner in drawing diagrams. Due to the rapid evolution of automation components and standards, the engineering of the diagram has to evolve with it. This means that an electrical drawings is more about designing than drawing!
Because BeLogic possesses the disciplines of PLC programming, schematic design and panel building, we can offer electrical projects at a very competitive price. Adjustments in software and hardware are therefore carried out very efficiently. Communication errors or sending versions back and forth is out of the question!
The Eplan drawing consists of:
Multi-line diagram with wire numbering
PLC layout
Mounting plate layout
Cabinet layout
Terminal connection list
Article list
The project: Pumping condensate back to the steam boiler at a customer in Herentals. The necessary temperature and flow measurements are provided, as well as measurement of the electricity consumption (see project Modbus energy measurements).
Implementation BeLogic:
Design and drawing (Eplan P8) of the electrical panels
Panel building (power cabinets and remote I/O box)
Siemens PLC programming in TIA V14. Remote I/O is via ET200SP from Siemens
SCADA-programming in iFix
Datalogging in iHistorian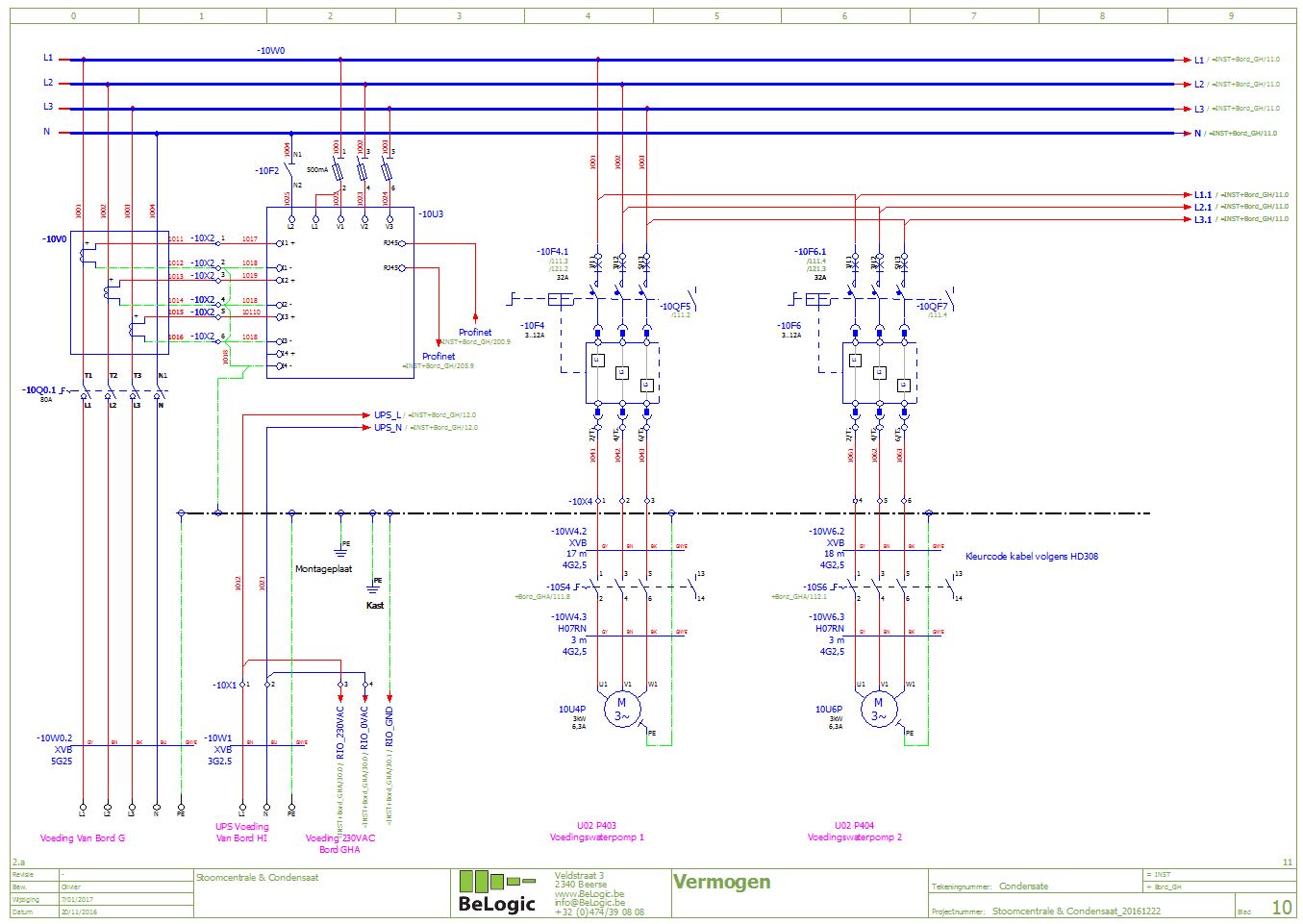 ABOUT BELOGIC
BeLogic is specialized in process automation and machine control for companies. Thanks to our long-standing experience and our flexible and fast service you can count on us.