Project type: control cabinets
Customer: Pharma
Purpose: check printed barcodes on products
We designed a control cabinets for a barcode control system. An industrial computer and an S7-1200 PLC were provided in this control cabinet, which communicate with each other.
A barcode is printed on a product, after which the barcode is checked by camera inspection whether it has been printed correctly.
The programming for this switch box was provided by the customer himself.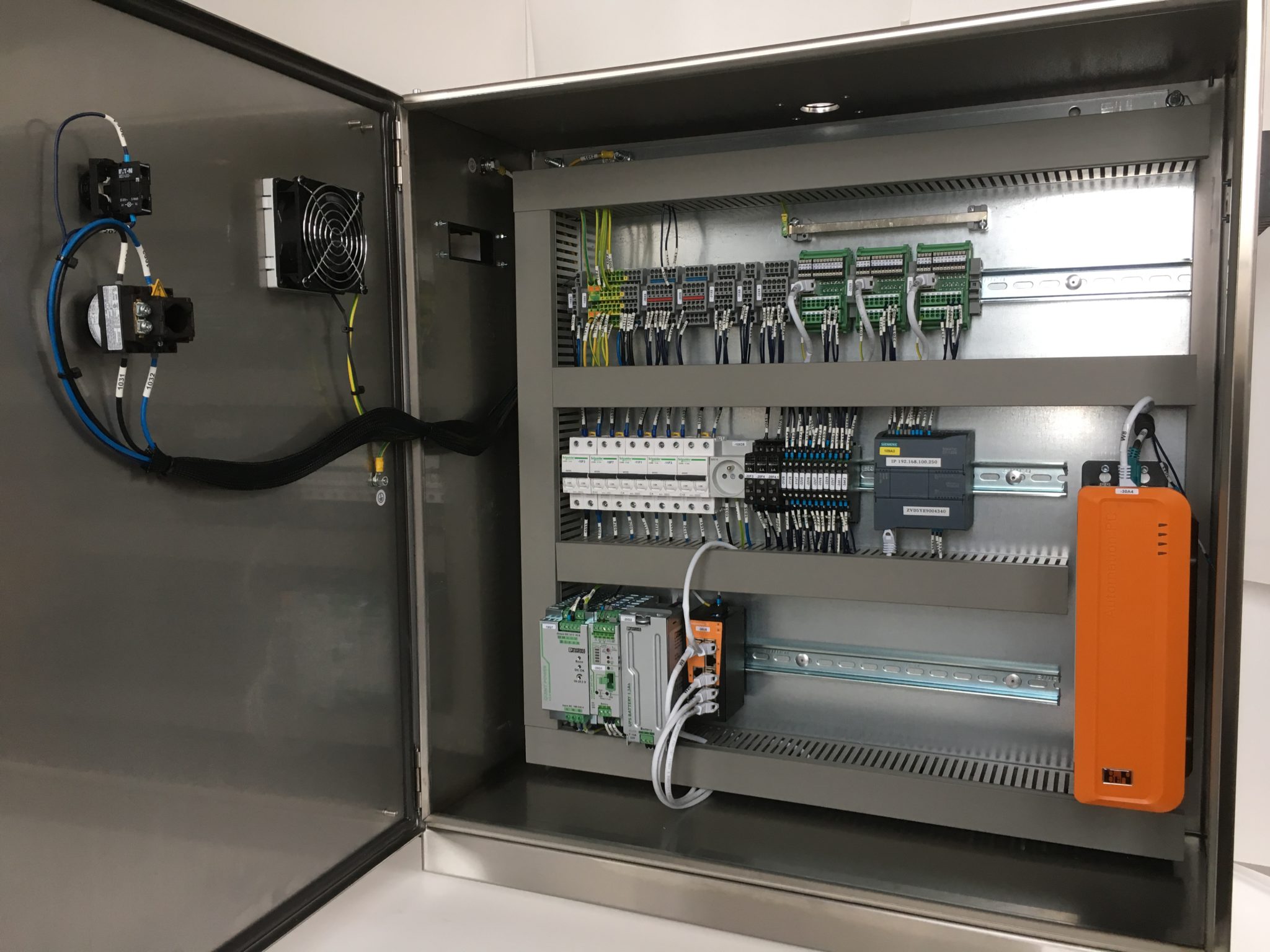 ABOUT BELOGIC
BeLogic is specialized in process automation and machine control for companies. Thanks to our long-standing experience and our flexible and fast service you can count on us.