Project type: PLC programming, Scada, Modbus TCP
Purpose: visualize energy measurements

Energy meter with Modbus TCP communication.
For a customer in Bornem (near Antwerp) we had to visualize about 100 energy measurements from energy meters (Schneider) on an iFix Scada system.
Realization based on Modbus TCP communication with a Siemens PLC S7-300. The PM5500 energy meters have a Modbus TCP communication port.
An image was developed showing the position of the circuit breakers. It also indicates which switch should be switched off if the mains voltage fails.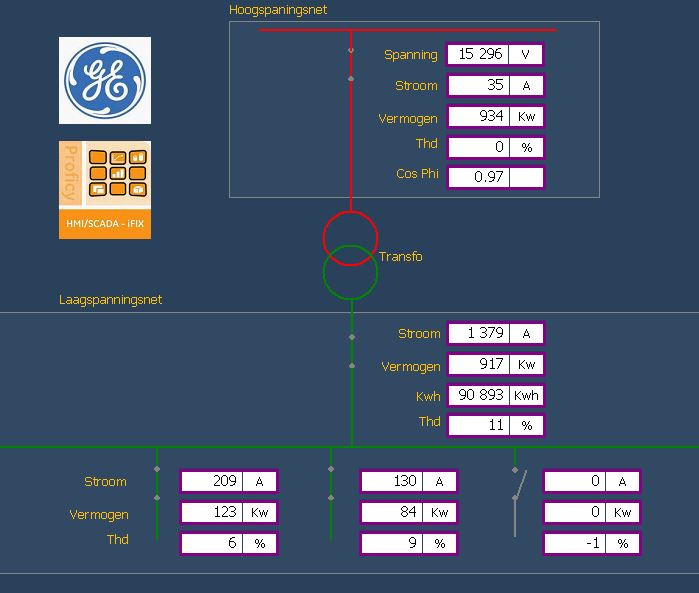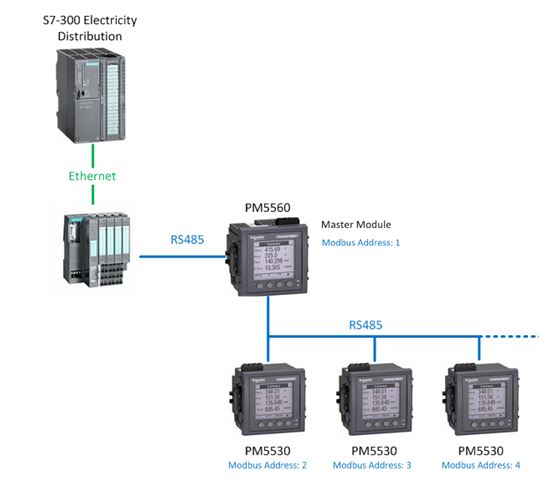 ABOUT BELOGIC
BeLogic is specialized in process automation and machine control for companies. Thanks to our long-standing experience and our flexible and fast service you can count on us.