Project type: PLC control programming
Customer: Capsugel

Purpose: Control HVAC installation by temperature/relative humidity
PLC control HVAC
This project consists of an HVAC installation, which is controlled by a PLC and whose operation/visualization takes place from a central control system, in this case iFix.
The control of the HVAC group is based on the temperature and relative humidity of the extract air. Three temperature and moisture meters have been installed to monitor the air condition.
An S7-1500 PLC from Siemens was provided for this PLC programming. The PLC driver for the CPU 1515 was developed using TIA Portal V14.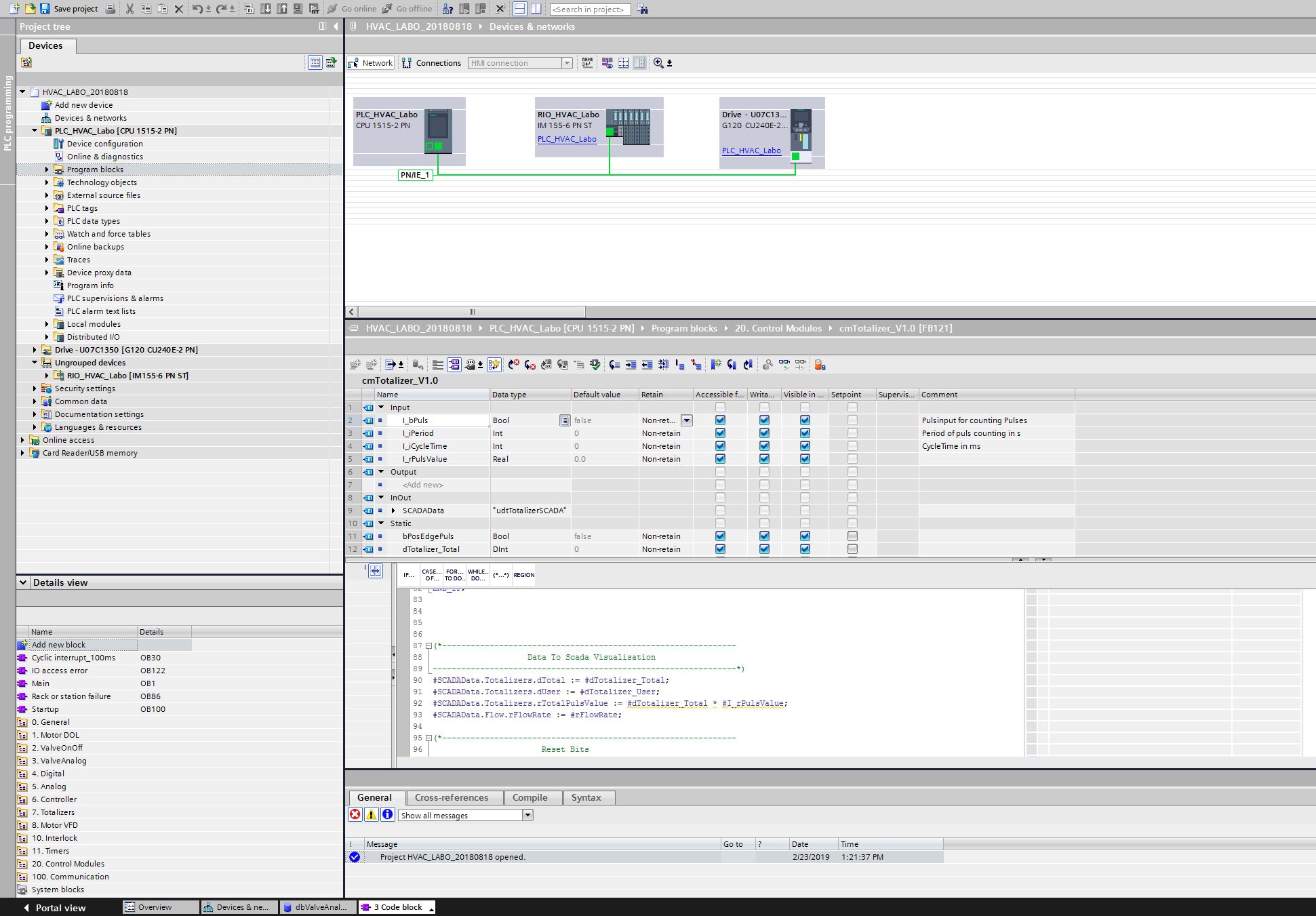 ABOUT BELOGIC
BeLogic is specialized in process automation and machine control for companies. Thanks to our long-standing experience and our flexible and fast service you can count on us.