Board construction: design and manufacture
BeLogic is specialized in the design and manufacture of custom electrical cabinets.
Tailor-made board construction
BeLogic designs and manufactures electrical switchboards for in-house industrial applications.
Our specialization in board construction mainly goes to process industry and mechanical engineering customers.
Quality, sustainability and efficiency are of paramount importance to us. Each low-voltage board is extensively tested in the workshop before it is delivered to the customer.
As an engineering of our electrical drawings, we use Eplan P8. Each diagram contains a cable list, terminal list and material list. The customer's specifications determine the choice of the components to be used.
The choice of components must be tailored to the PLC control. This is a strong asset of BeLogic that we master both software and hardware engineering in-house. From this we get a lot of efficiency. We see in colleagues that, for example, the type of I/O cards is not optimally used, resulting in more working hours. In general, there is an evolution towards more software, such as a Safety PLC. BeLogic strives for "Less hardware is less maintenance".
The design of the electrical drawings also takes into account a good diagnostic to operators or technicians. This benefits production stops.
Our preference is for turn-key projects. PLC software and board construction are closely coordinated. Of course you can also contact us for building electrical cabinets with a supplied electrical drawing.
You can find a number of our applications under projects.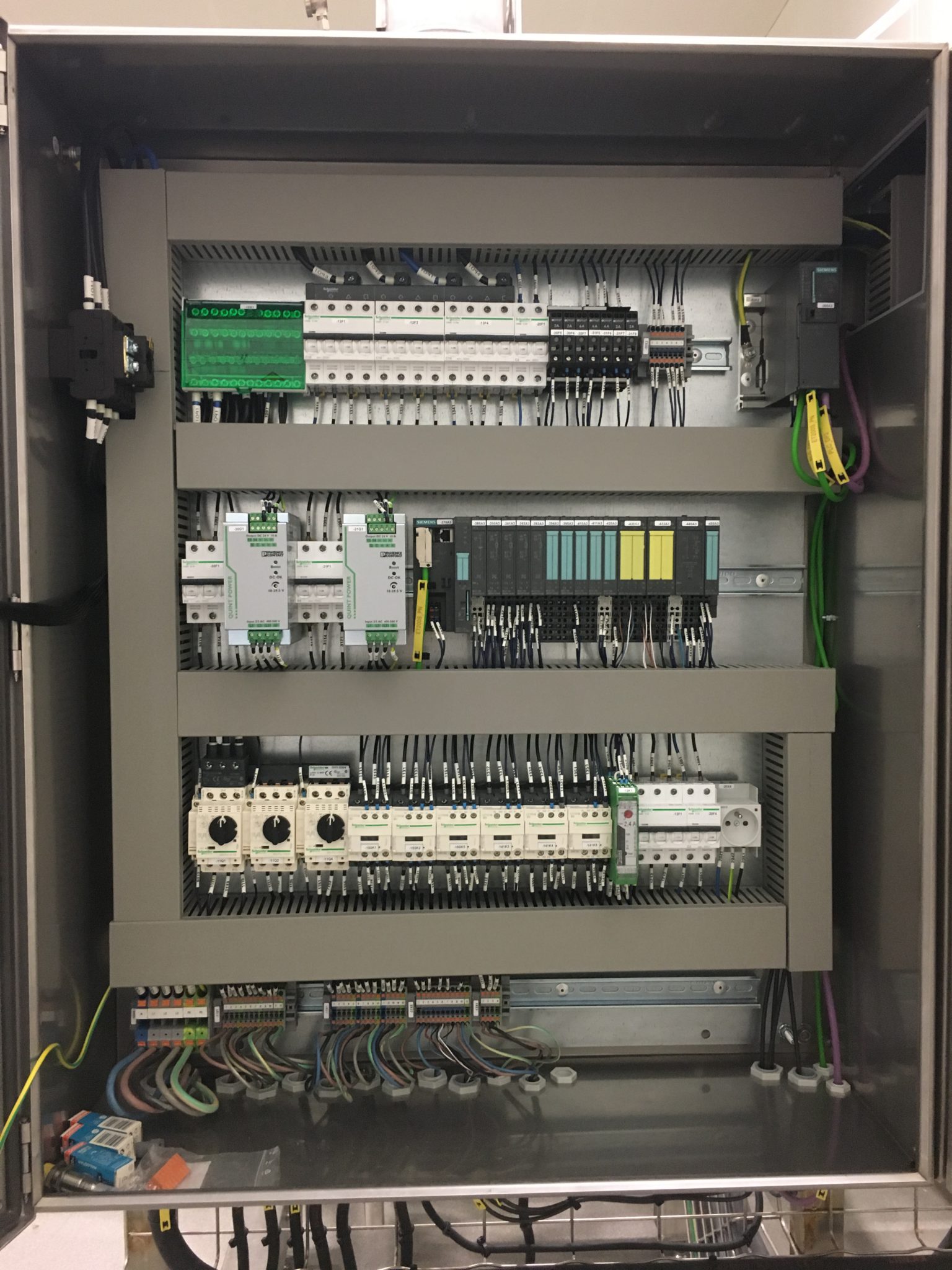 Contact us for more information.
ABOUT BELOGIC
BeLogic is specialized in process automation and machine control for companies. Thanks to our long-standing experience and our flexible and fast service you can count on us.