Machine and process automation
BeLogic is your partner for the development of all your industrial process automation for production companies and machine builders.
Process automation or machine control
We are experts in all aspects of process automation or factory automation:
Programming of hardware and software for your production processes, manipulation, transport systems or machines.

Projects in PLC automation and SCADA visualization for machine control and process automation.

Turn-key projects: drawing schematics, construction of electrical cabinets or control cabinets, PLC programming (software).
We love challenges: submit your production plan and we will find and develop an innovative solution. It is your guarantee to produce safely and quickly.
As a system integrator, BeLogic is mainly standardized on Siemens PLC controls. We program S5, S7-300, S7-400, S7-1200, S7-1500.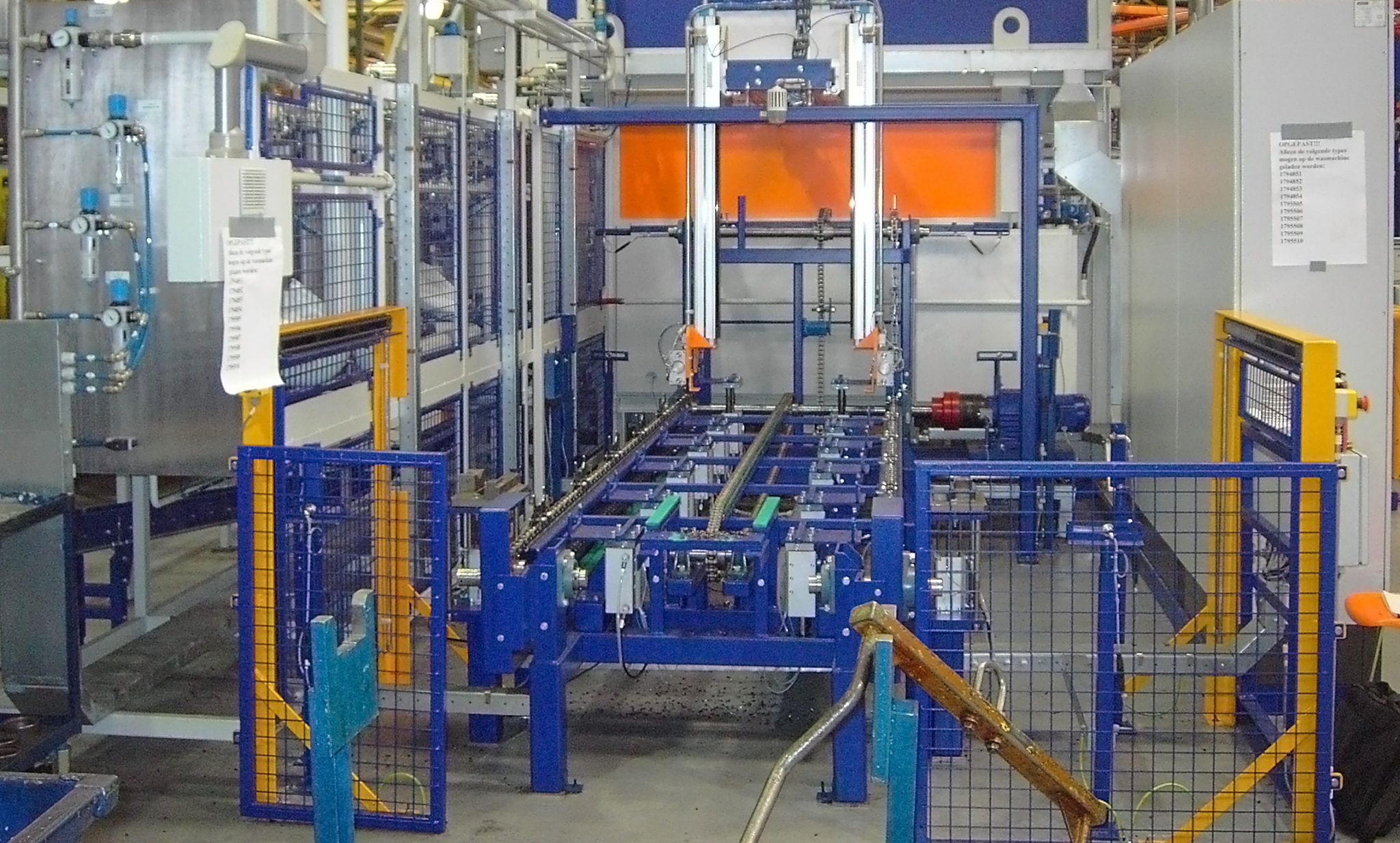 Since our client portfolio includes production companies, we are familiar with working in production environments where downtimes are limited or undesirable.
We guarantee the supply of PLC software that is easy to read and debug. Our software is also extensively tested for implementation. We usually work with customer-dependent typicals.
A PLC controls the machines and processes. PLC stands for Programmable Logical Controller. The visualization of the machine or process is represented by an HMI or SCADA. HMI stands for Human Machine Interface and is usually sufficient for the visualization of a machine. SCADA stands for Supervisory Control And Data Acquisition and is mainly used for the visualization of processes or more complex machines. A SCADA is faster, has more computing power and can be linked to higher lying systems.
Contact us for more information.
ABOUT BELOGIC
BeLogic is specialized in process automation and machine control for companies. Thanks to our long-standing experience and our flexible and fast service you can count on us.